Here is another discovery by Acte Préalable – Edward Swan Hennessy (24 November 1866 – 26 October 1929). He was an Irish-American composer and pianist who lived much of his life in Paris. In his pre-War piano music, he excelled as a miniaturist in descriptive, programmatic music. After joining a group of Breton composers, he developed a reputation as a "Celtic" composer, drawing on his Irish heritage, writing in a style that was unique in a French as well as an Irish context. He studied in Germany at the Stuttgart Conservatory, Upon completing his studies, Hennessy moved to London (1886–1892) where he was married with two children and divorced (1893). Ten years of travel followed, including France, Belgium, Switzerland, and Ireland, with a home base in Italy, before he settled in Paris around 1903. In July 1909, Hennessy was married with Claire, née Przybyszewska (1883–1947), a Polish national he had met in Brussels. Her mother was a cousin of the Symbolist writer Stanisław Przybyszewski. The couple's son Patrice Hennessy (1910–1973) later became a well-known man of letters and an expert on the French Revolution. Hennessy died in 1929 from an embolic following a routine operation. He and his family are buried on Montparnasse Cemetery, Paris, division 28, section III. Marcin Murawski, an outstanding violist known for many recordings made with us, was invited by the publishing house to discover his works. He is accompanied by the outstanding pianist Anna Starzec-Makandasis, invited by him. Together, they recorded pieces for viola and piano and for piano solo on November 2 and 3, 2020 in Poznań. The album (AP0490) will be released at the beginning of next year.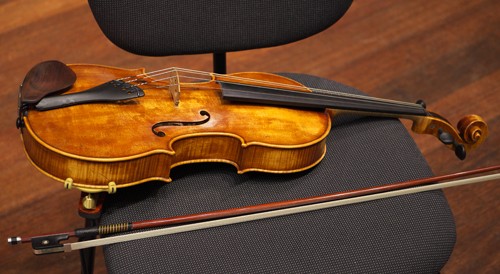 Oto kolejne odkrycie Acte Préalable – Edwarda Swana Hennessy'ego (24 listopada 1866-26 października 1929). Był irlandzko-amerykańskim kompozytorem i pianistą, który większość życia spędził w Paryżu. W swojej przedwojennej muzyce fortepianowej wyróżniał się jako miniaturysta w muzyce opisowej, programowej. Po dołączeniu do grupy kompozytorów bretońskich, zyskał reputację kompozytora "celtyckiego", czerpiąc ze swojego irlandzkiego dziedzictwa, pisząc w stylu, który był wyjątkowy w kontekście francuskim i irlandzkim. Studiował w Niemczech w Konserwatorium w Stuttgarcie. Po ukończeniu studiów Hennessy przeniósł się do Londynu (1886–1892), gdzie był żonaty, miał dwoje dzieci i rozwiódł się (1893). Potem nastąpiło dziesięć lat podróży, w tym do Francji, Belgii, Szwajcarii i Irlandii, z siedzibą we Włoszech, zanim osiadł w Paryżu około 1903 r. W lipcu 1909 r. Hennessy poślubił Claire z domu Przybyszewską (1883–1947), Polak, którego poznał w Brukseli. Jej matka była kuzynką pisarza symbolisty Stanisława Przybyszewskiego. Syn pary, Patrice Hennessy (1910–1973), stał się później znanym literatem i znawcą rewolucji francuskiej. Hennessy zmarł w 1929 r. z powodu zatoru po rutynowej operacji. On i jego rodzina zostali pochowani na cmentarzu Montparnasse w Paryżu, oddział 28, sekcja III.
Marcin Murawski, wybitny altowiolista znany z wielu nagrań z nami, został zaproszony przez wydawnictwo do zapoznania się z jego twórczością. Towarzyszy mu zaproszona przez niego wybitna pianistka Anna Starzec-Makandasis. Wspólnie nagrali utwory na altówkę i fortepian oraz na fortepian solo 2 i 3 listopada 2020 roku w Poznaniu. Album (AP0490) ukaże się na początku przyszłego roku.