New discovery by Acte Préalable. In collaboration with an outstanding organist, Stanisław Maryjewski, he brings back to life a forgotten French composer. Charles Paul Florimond Quef (1 November 1873, Lille – 2 July 1931, Paris) was a French composer and organist. He studied at the conservatory in Lille, and later he attended the Paris Conservatory where he studied with Charles-Marie Widor, Louis Vierne and Alexandre Guilmant. From 1895 to 1898, he was organist of the Église Sainte-Marie-des-Batignolles and in 1898, organist of the Saint-Laurent church, Paris. In the same year, he was awarded the First prize for organ at the conservatory. Then he was appointed assistant organist and later, in November 1901, titular organist of the Église de la Ste.-Trinité, Paris, due to resignation of his predecessor Guilmant. He retained this post until his death in 1931. bo o nim tu mowa, żył w latach.
The first CD devoted entirely to the organ works of this composer was recorded on November 27 at the Lublin Cathedral. The premiere of this album (AP0491) is planned for the beginning of next year.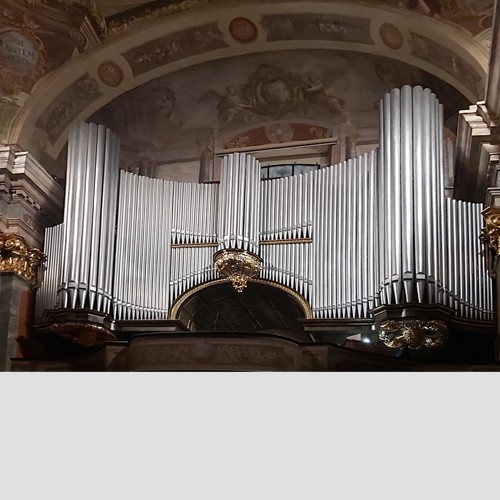 Nowe odkrycie Acte Préalable. We współpracy z wybitnym organistą Stanisławem Maryjewskim przywraca do życia zapomnianego francuskiego kompozytora. Charles Paul Florimond Quef (1 listopada 1873, Lille – 2 lipca 1931, Paryż) był francuskim kompozytorem i organistą. Studiował w konserwatorium w Lille, a później uczęszczał do Konserwatorium Paryskiego, gdzie uczył się u Charlesa-Marie Widora, Louisa Vierne'a i Alexandre'a Guilmanta. Od 1895 do 1898 był organistą Église Sainte-Marie-des-Batignolles, aw 1898 organistą kościoła Saint-Laurent w Paryżu. W tym samym roku otrzymał I nagrodę w konserwatorium na organy. Następnie został mianowany organistą asystentem, a później, w listopadzie 1901 r., Organistą tytularnym paryskiej Église de la Ste.-Trinité, na skutek rezygnacji swojego poprzednika Guilmanta. Stanowisko to pełnił aż do śmierci w 1931 roku. Bo o nim mowa, żył w latach. Pierwsza płyta w całości poświęcona utworom organowym tego kompozytora została nagrana 27 listopada w katedrze lubelskiej. Premiera tego albumu (AP0491) planowana jest na początek przyszłego roku.