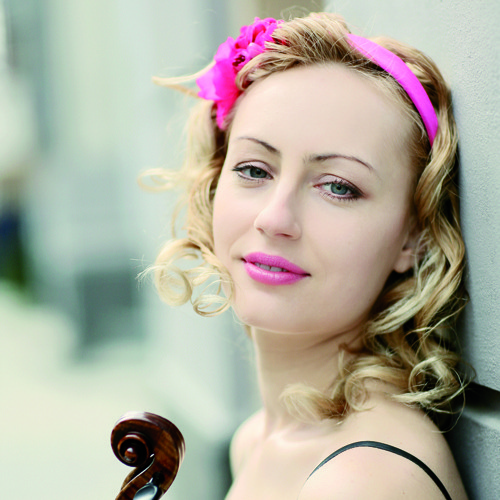 Outstanding artists Agnieszka Marucha and Jakub Tchorzewski have recorded the fourth and final volume of the complete chamber works of Raul Koczalski. Agnieszka Marucha is known for many phonographic premieres in our publishing house. She has recorded world premieres of Raul Koczalski's Violin Concerto, Zygmunt Stojowski's Violin Concerto and two violin concertos by Joachim Kaczkowski. As a chamber musician she has taken part in recordings of works by Huber, Moszkowski, Arnold Mendelssohn, Małecki and Sielicki.  After her excellent recording of a Koczalski's Concerto, I proposed her to record three of his sonatas. As a person who likes challenges and is interested in new discoveries, she accepted my proposal without hesitation.
Jakub Tchorzewski, an excellent chamber musician, has also made many recordings for me. It was thanks to him that I started my series devoted to the discovery of the forgotten French composer René de Boisdeffre. I owe as many as five volumes of this series to him. Without much difficulty I convinced him to cooperate with Mrs Agnieszka in the recording of this album.
Although the project was conceived long ago, its realisation was hindered by pandemonium and the distance between the artists. Mr Jakub lives in Venice, Mrs Agnieszka in Warsaw. An additional obstacle was the pandemic and instead of recording these sonatas in spring 2020, we only managed to do it now, on the 2nd and 3rd of September this year.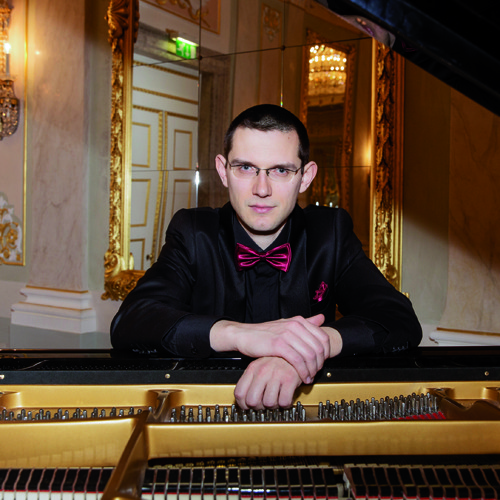 Wybitni artyście: Agnieszka Marucha i Jakub Tchorzewski nagrali czwarty i ostatni wolumin wszystkich dzieł kameralnych Raula Koczalskiego. Agnieszka Marucha znana jest z wielu fonograficznych premier w naszym wydawnictwie. Dokonała m.in. światowych premier fonograficznych Koncertu skrzypcowego  Raula Koczalskiego, Koncertu skrzypcowego Zygmunta Stojowskiego i dwóch koncertów skrzypcowych Joachima Kaczkowskiego. Jako kameralistka brała udział w nagraniu dzieł Hubera, Moszkowskiego, Arnolda Mendelssohna, Małeckiego, Sielickiego.  Po jej znakomitym nagraniu koncertu Koczalskiego zaproponowałem jej nagranie trzech jego sonat. Jako osoba lubiąca wyzwania, interesująca się nowymi odkryciami, bez wahania przyjęła moją propozycję.
Również Jakub Tchorzewski, znakomity kameralista, dokonał w moim wydawnictwie wielu nagrań. To dzięki niemu zapoczątkowałem moją serię poświęconą odkrywaniu zapomnianego kompozytora francuskiego René de Boisdeffre'a. Aż pięć woluminów tej serii zawdzięczam właśnie jemu. Bez większego trudu przekonałem i jego do współpracy z panią Agnieszką przy nagrywaniu tego albumu.
Choć projekt powstał już dawno, to na przeszkodzie jego realizacji stanęła pandemia oraz odległość między artystami. Pan Jakub mieszka w Wenecji, pani Agnieszka w Warszawie. Dodatkową przeszkodą stała się pandemia i zamiast nagrać te sonaty wiosną 2020 r. udało się nam to dopiero teraz, 2 i 3 września br.
Podczas przygotowań do nagrania napotkaliśmy się na nieprzewidziane trudności, które udało się nam rozwiązać dzięki pomocy pani dyrektor Ewie Wydrążek i panu zastępcy dyrektora Pawłowi Kos-Nowickiemu  z Pałacu w Radziejowicach, którzy umożliwili rejestrację w Pałacu. Jesteśmy im za to niezmiernie wdzięczni.
Wierzę, że to nagranie, które ukaże się jeszcze w tym roku, spotka się z uznaniem melomanów, a muzyków zachęci do sięgania po ten repertuar dostępny w naszym wydawnictwie.
Jan A. Jarnicki
wrzesień 2021 r.