The Dead grain is the second monographic album of Przemysław Scheller. We could add that it is "already" the second album – it is rather infrequent for younger composers to hand the audience a new album in such a short time after their debut. Even though the Hidden light and Dead grain are only six months apart, the pieces recorded on this album definitely set a new course on Scheller's artistic path. The Girl with matches (2019), Road marked by dead grain (2020) and the Harp concerto (2020) are the first attempts pertaining mostly to his new composing language and vision of constructing the musical form; its limitations become the priority, for which he was inspired by the cycle of life and development of plants.
The album was realized by phenomenal Silesian artists: Anna Scheller, Andrzej Ciepliński and Silesian Chamber Players Orchestra conducted by Wojciech Wantulok.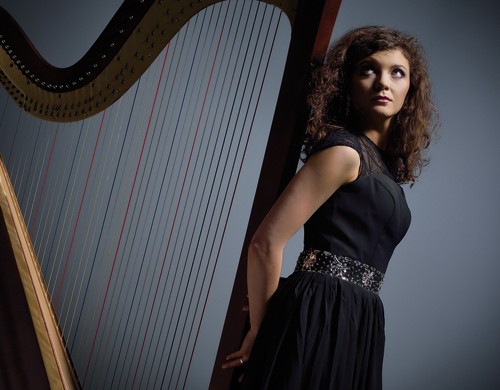 Obumarłe ziarno to drugi monograficzny album Przemysława Schellera. Można by dodać "już" drugi – nieczęsto bowiem zdarza się twórcom młodej generacji oddać w ręce publiczności kolejną płytę w tak krótkim czasie od ich fonograficznego debiutu. Choć Ukryte światło i Obumarłe ziarno dzieli zaledwie sześć miesięcy, utwory tu zarejestrowane wyznaczają bez wątpienia nowy szlak na artystycznej ścieżce Schellera. Dziewczynka z zapałkami (2019), Droga znaczona obumarłym ziarnem (2020) oraz Koncert harfowy (2020) to pierwsze próby dotyczące przede wszystkim nowej dla jego języka kompozytorskiego wizji kształtowania przebiegu muzycznej formy; priorytetem staje się niemal jej dosłowna organiczność, dla której niebagatelną inspirację stanowi cykl życia i rozwoju roślin.
Album zrealizowali znakomici artyści ze Śląska: Anna Scheller, Andrzej Ciepliński i Orkiestra Śląskich Kameralistów (Slilesian Chamber Players) pod dyrekcją Wojciecha Wantuloka.