Stanisław Moniuszko in jazz. When we think about Stanisław Moniuszko's music, the first connotations are usually: opera, annexation, reinvigoration of the nation…It proves quite hard to look at the master's music without historical connotations, as they have shaped his entire creative output. However, if we succeed, we discover a fantastic composer, gifted with an incredible ease of composing, a melodist and lyricist, whose musical themes, such as Prząśniczka (Spinner) are known by everyone since their childhood.
Jazz musicians often took to classics, utilizing the works of Bach, Beethoven or Chopin as a canvas, giving them a completely new dimension. Each of those projects was a form of tribute to those great composers, without whom it is impossible to imagine what contemporary music would look like.
The recently passed 200th anniversary of Stanisław Moniuszko gave the impulse to rediscover his music. The meeting of classic and jazz musicians in join arrangements by Bartosz Kalicki and Dariusz Zboch were possible and very well received by the audience. They gave a new sound to well-known themes, changing their characters, proposing musical associations, which until now may have been considered unrealistic.
Musical States of Moniuszko? Why not?! The incredible artists: Bartosz Kalicki, Dariusz Zboch, Karolina Śleziak and the Silesian Chamber Players Orchestra will show you a new face of Moniuszko.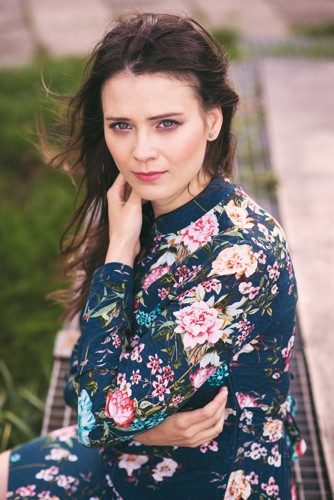 Stanisław Moniuszko na jazzowo. Gdy myślimy o muzyce Stanisława Moniuszki, pierwsze skojarzenia to zwykle: opera, zabory, pokrzepianie serc…. Trudno jest spojrzeć na muzykę Mistrza bez tych konotacji historycznych, bo przecież to one zdeterminowały całą Jego twórczość. Jeśli jednak nam się to uda, odkrywamy znakomitego Kompozytora, obdarzonego niezwykłą łatwością tworzenia, melodystę i liryka, którego tematy muzyczne, takie jak chociażby Prząśniczka zna każdy od dzieciństwa.
Muzycy jazzowi wielokrotnie sięgali do klasyki, wykorzystując muzykę Bacha, Beethovena czy Chopina jako kanwę utworów, nadających zupełnie nowy wymiar dobrze znanym dziełom. Każdy z tych projektów był swoistym hołdem, złożonym twórczości wielkich kompozytorów, bez których nie sposób wyobrazić sobie, jak wyglądałaby obecnie muzyka.
Niedawno miniona dwusetna rocznica urodzin Stanisława Moniuszki dała asumpt do odkrycia Jego muzyki na nowo. Spotkanie muzyków klasycznych i jazzowych we wspólnych aranżacjach Bartosza Kalickiego oraz Dariusza Zbocha było możliwe i bardzo dobrze przyjęte przez publiczność. Nadali oni dobrze znanym motywom inny kształt brzmieniowy, zmienili ich charakter, zaproponowali muzyczne skojarzenia, które być może do tej pory wydawały się nierealne.
Muzyczne Stany Moniuszki? Dlaczego nie?! Znakomici muzycy: Bartosz Kalicki, Dariusz Zboch, Karolina Śleziak oraz Orkiestra Śląskich Kameralistów (Slilesian Chamber Players) ukażą państwu nowe oblicze Moniuszki.