Szczecin, June 5th 2021.
Fantastic news for Władysław Żeleński's music aficionados.
To once again commemorate the 100th death anniversary of this renowned composer, on June 5th 2021 we began recording his songs. We are working with the incredible world-renowned singer, Katarzyna Dondalska. This fantastic artist invited a phenomenal pianist, Michał Landowski, as well as two brilliant singers: Piotr Kusiewicz and Tomasz Krzysica to work on this project. We will be finishing the recordings mid-July. The album will be published in Fall.
Additionally, Katarzyna Dondalska recorded the only, recently discovered by us, song by Paula Szalit. It will be added to the album recorded by the fantastic pianist, Elżbieta Tyszeczka, containing this composer's piano works.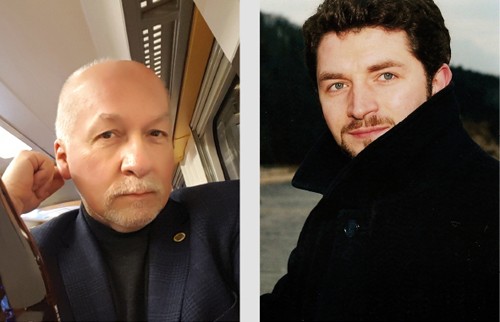 Szczecin, 5 czerwca 2021.
Znakomita wiadomość dla miłośników muzyki Władysława Żeleńskiego.
Aby po raz kolejny uczcić przypadającą w tym roku 100. rocznicę śmierci tego wybitnego kompozytora, 5 czerwca 2021 r. rozpoczęliśmy nagrywanie jego pieśni. Nagranie to realizujemy ze światowej sławy śpiewaczką, Katarzyną Dąsalską. Ta fenomenalna artystka zaprosiła do współpracy pianistę Michała Landowskiego oraz wybitnych śpiewaków: Piotra Kusiewicza i  Tomasza Krzysicę.  Planujemy zakończyć nagrania w połowie lipca. Płyta ukaże się na jesieni.
Przy okazji Katarzyna Dondalska nagrała jedyną, niedawno przez nas odnalezioną, pieśnią Pauli Szalit. Zostanie ona dołączona do nagranej już przez znakomita pianistkę, Elżbietę Tyszecką, muzyki fortepianowej tej kompozytorki.