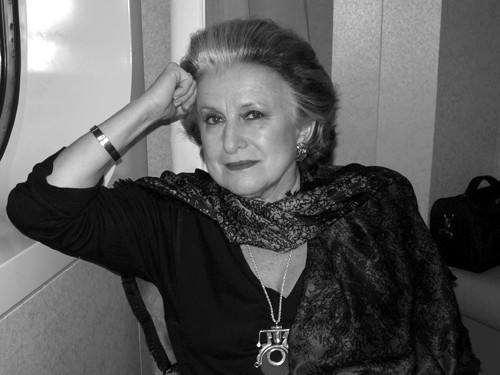 We were deeply saddened to learn of the death of the outstanding Polish composer Joanna Bruzdowicz. We will miss Her very much. Every meeting with Her during Her stays in Warsaw was a great joy for us. She will always remain in our hearts and Her beautiful music will keep us coming back to Her in our memories.
Farewell, Dear Friend.

Z głębokim smutkiem przyjęliśmy wiadomość o śmierci wybitnej polskiej kompozytorki, Joanny Bruzdowicz. Jest nam z tego powodu niezmiernie przykro. Będzie nam Jej bardzo brakowało. Każde spotkanie z Nią podczas Jej pobytów w Warszawie było dla nas ogromną radością. Pozostanie na zawsze w naszych sercach, a Jej piękna muzyka pozwoli nam wracać do Niej we wspomnieniach.
Żegnaj, Droga Przyjaciółko.